I'm on a self imposed furniture (and decor!) buying ban at the moment. I seriously have SO many things in my 'stash' that need painting that I just have to be super strict with myself. But when I spied this beauty on my weekly trip to Waverley Antique Bazaar to restock my stall there……..well I just couldn't resist! Could you have walked away?
And like all 'new' pieces….I just couldn't wait to begin so a little further down I am asking my readers for input on what colours you think would look amazing on this piece!

First things first though…..the veneer on the top was badly warped from something wet having sat on it for a long time(something square by the looks of it!)…and it needed to be removed. I know that veneer can often be successfully re-stuck using a variety of methods, but this was warped, mouldy and had just plain had it.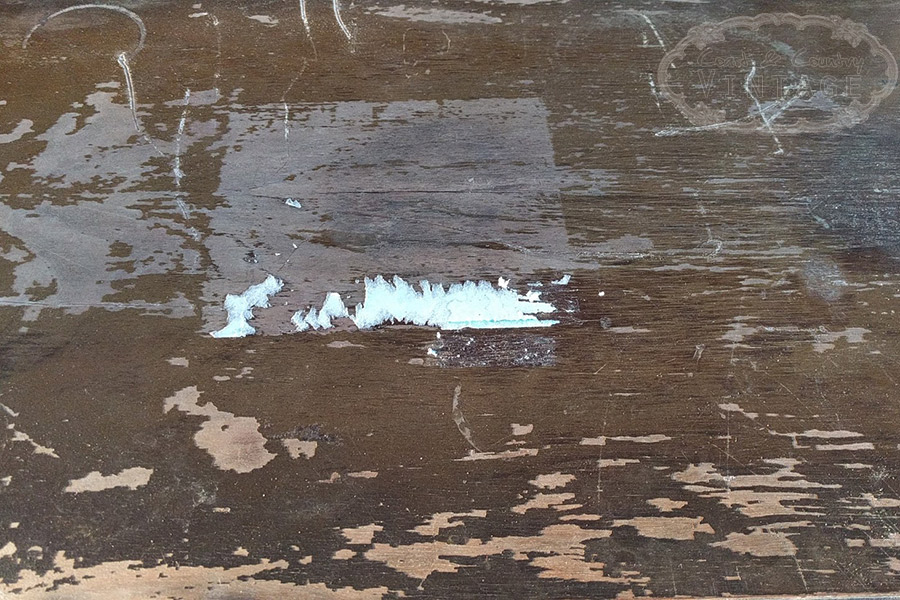 I was able to easily lift and remove the cracking veneer by gently heating it with my heat gun set on low and sliding a scraper underneath.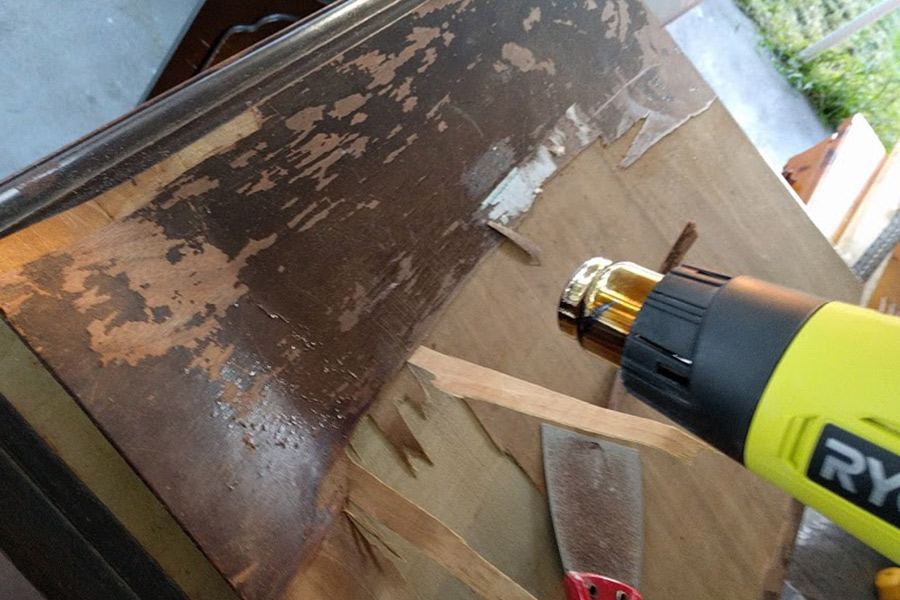 Sometime people discover beautiful wood hidden beneath veneer but sadly my wood top was very uninteresting so I'll be painting it for sure!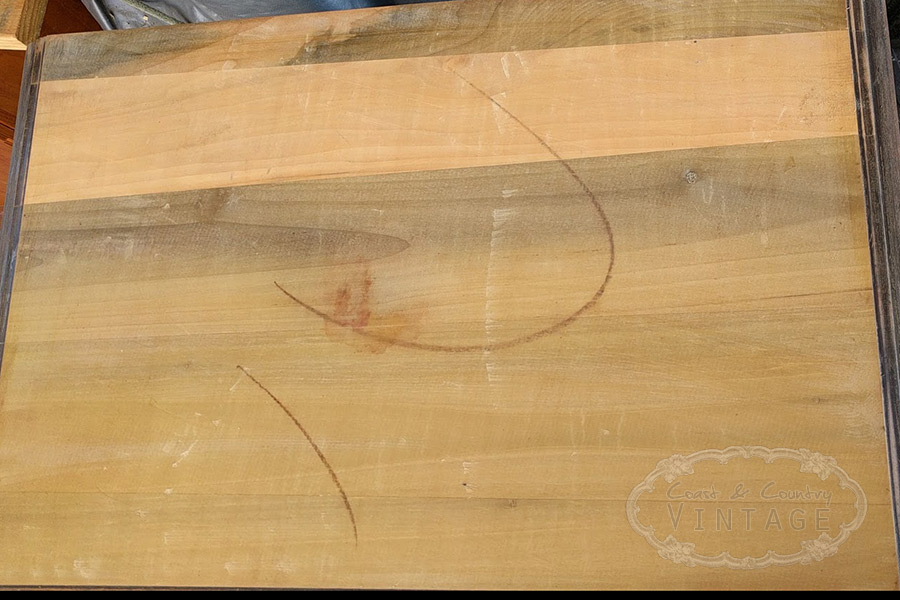 The moment I made the decision to buy this piece I knew it needed to be painted with Miss Mustard Seed's Milk Paint. It's age and style just suits Milk Paint more than the modern look of Fusion.
My dilemma? There are too many gorgeous Milk Paint colours in the MMSMP range to choose from! So many combinations that would look simply amazing on this piece!
So…..I would love some suggestions and I thought it would be so much fun to make a little competition out of it! I'm thinking a main colour and an accent colour.
Here's what you need to do to enter!
1. Subscribe to my Blog (just over to your right and scroll down a little!)
2. Visit the Miss Mustard Seed's Milk Paint section of my Website HERE
3. Decide what two MMSMP colours you think would look the best on the Gramophone cabinet.
4. Find the picture of the two colours you'd choose, screen shot OR right click and save the two images for those two colours.
5. Post the two screen shots/images in the competition post on my Coast & Country Vintage Paint Chat Facebook Group HERE
The winner will be the first person to post the winning combination I choose to paint the cabinet with that has also subscribed to my Blog  and will win a MMSMP sample sized bag of BOTH the chosen colours PLUS a Cling On! Brush!
This competition is open to 'Paint Chat' members from all over the world!
Winner will be announced Wednesday October 25th
Good luck!