Upcoming Workshops.


Fusion Mineral Paint  Sign Making Workshop
Waverley – April date TBC 10.00am – 3.00pm. 6 spaces available. $195 per person.
This class is an introduction to the vast range of products in the Fusion Mineral Paint Line.
Discover the possibilities of Fusion's texturizing medium 'Fresco', Fusion's Transfer & Decoupage Gel & the Sandstone Medium for creating raised stencils whilst you create a series of three rustic signs each using different Fusion product.
Try each of the products in the range and go home knowing exactly which product to use for the applications you have in mind.
Email Me for booking details.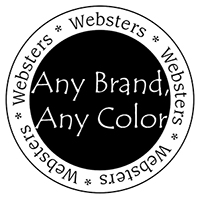 Furniture Painting 101 Workshop
Berwick   – Saturday April 1st 10.00am – 3.30pm. 6 spaces available. $175 per person.*1 space left*
This class is a furniture painting 101 class and you will go home with the know how to up-style your old furniture & create unique pieces that will be the envy of all your friends.This workshop requires you to bring along a small piece of furniture easily carried under your arm and you will take it home completed. You'll learn how to prep your piece properly, correct brush technique for both minimal brush marks and extra texture. Waxing your piece to seal. Play with white wax and dark wax to enhance your piece!
Learn the pitfalls to watch out for when painting your own pieces and fast track your learning. A small extra project will give you hands on know how on applying Efex Appliques and bonus instruction on how to create a crisp stencil.
Lots of learning, new friends to be made, creative juices to unleash!
Our product of choice for this workshop is Websters Chalk Powder – the most affordable way to paint furniture – but the principles taught apply to all types of furniture & chalk paint.
Websters is a Chalk Paint Powder that can be added to any low sheen or matt paint to make chalk style paint. Any brand, any colour!
Omits the need to prime and needs very little prep before getting to the fun part.
All materials supplied including morning tea. BYO lunch.
EMAIL ME to reserve your spot!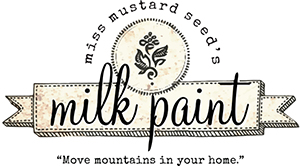 Miss Mustard Seed's Milk Paint Workshop
Berwick – Saturday May 27th 12 noon – 4.00pm. 6 spaces available. $175 per person.
This is a Milk Paint 101 class that will teach you everything you need to know to master the art of painting with Milk Paint from whoa to go!
*Tips for choosing the best furniture pieces to paint.
*Simple surface preparation.
*Mixing Milk Paint for the best consistency.
*Mixing Milk Paint for use as a stain.
*Work on a series of small take home projects to try all the Miss Mustard Seed products on the day whilst learning various techniques.
*Learn how and when to use Bonding Agent experiment with Furniture Wax, Antiquing Wax ,White Wax,Hemp Oil & Tough Coat to achieve various finishes & looks.
*Learn the art of distressing for an authentic look aged look and how to achieve the wonderful 'chippy' look that Milk Paint is renowned for.
Make new friends with like minded people whilst learning how to update your home affordably!
All materials supplied including afternoon tea. !
Limited places available for each class…EMAIL ME to reserve your spot!
—————————————————————————————————————–

Workshops catered for Gippsland wide – Phillip Island, Wonthaggi, Cranbourne, Pakenham, Narre Warren, Warragul, Traralgon and Leongatha.

If you would like to organise a workshop for your area within the Sth Eastern Suburbs of Melbourne, Gippsland or South Gippsland send me an email! I need a minimum of six people to proceed.