Orange pine is everywhere…..in fact I'll take a guess most households have at least one piece of furniture that started out as a beautiful natural or honey coloured piece of pine furniture that is now orange, yes? Most of these pieces are very solidly built…it's just the colour that has them being offloaded to Op Shops & eBay by the truckload.
The great news is that with a bit of a makeover these pieces come up a treat and can go on to bring many many years of service and functionality in our homes. Heck I've lost count of the number of full colonial dining settings I see going on eBay for $50…….all because they are now orange. My own was purchased under those very same circumstances and by re-staining the top with a dark walnut stain and painting the table skirts, legs & chairs in a muted cream I now have a beautiful modern set that will last me forever and a day.
But I am getting off track here……
I had a problem….and orange pine provided me with the answer to my problem, with a little helping hand from Miss Mustard Seed's Milk Paint!
Does your front entry area look like mine?|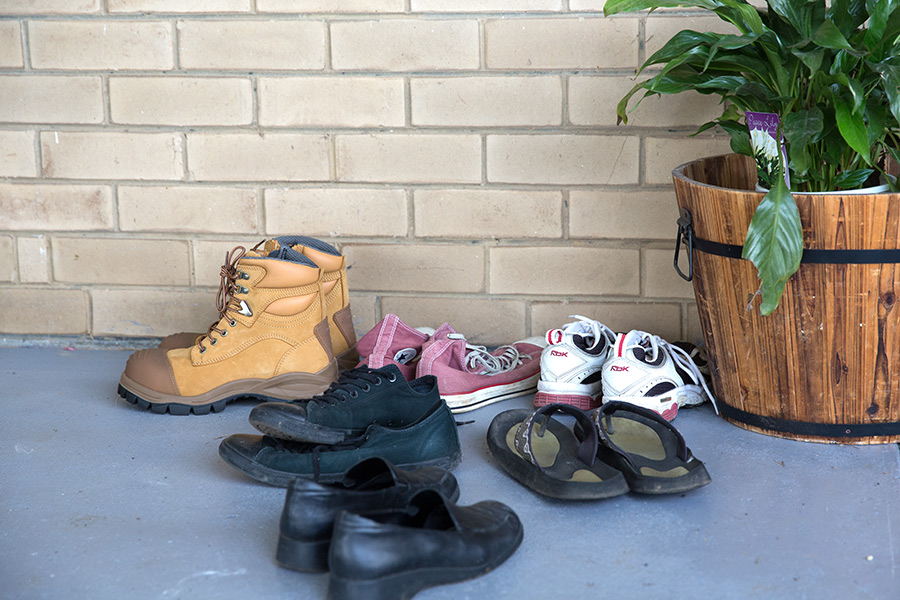 Alright I admit I did tidy it up a bit before taking this photo because they were strewn across a six foot area! And when the whole family is home it triples! We used to have an old bookshelf here that we'd stack the shoes on but that didn't look much better. What to do what to do!
I was browsing on eBay the other day (as you do) and I came across this orange pine box which I knew would be perfect to hide all these shoes. I placed my bid in the last 7 seconds (again as you do) and it was mine all mine! $30 thank you!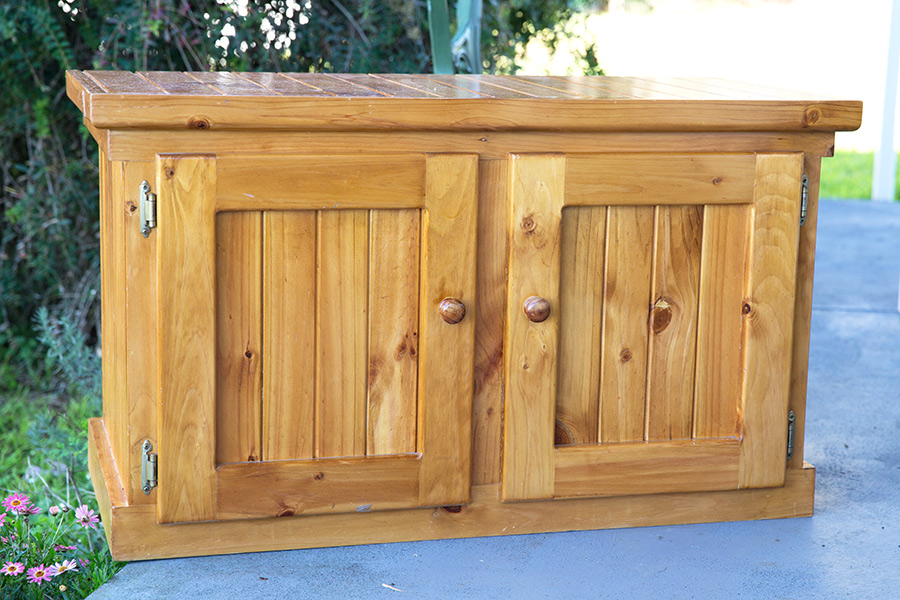 It's just perfect for shoes as it has a lift up lid with a shelf and the cupboards open to reveal the bottom shelf (perfect for the shoes that get worn less often).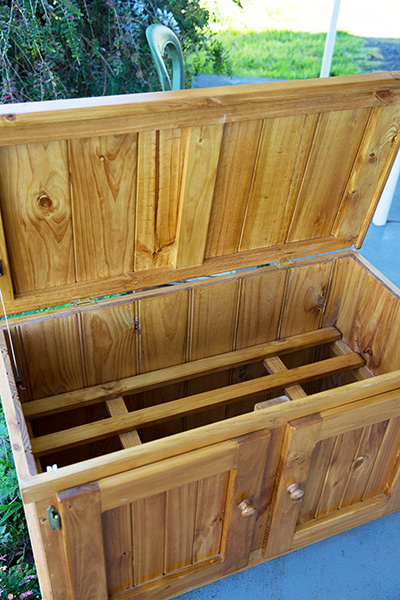 I gave it a good scrub and a light sand just to scruff up the varnish a little, removed all the hinges and knobs and I was all ready to paint. I mixed up half a packet of Miss Mustard Seed's Milk Paint in 'Typewriter' (Typewriter always looks amazing distressed back to the orange in places) and added an equal amount of Bonding Agent. I didn't want the 'chippy' look on this piece as I wanted to decide where the distressing would be.
The paint went on beautifully and two coats gave me full solid coverage. I decided to leave some of the orange pine unpainted so the box wasn't too dark and for added contrast. I sanded a heap of the edges with some 240 grit sandpaper to let more orange peep through.
What do you think? Pretty swish huh?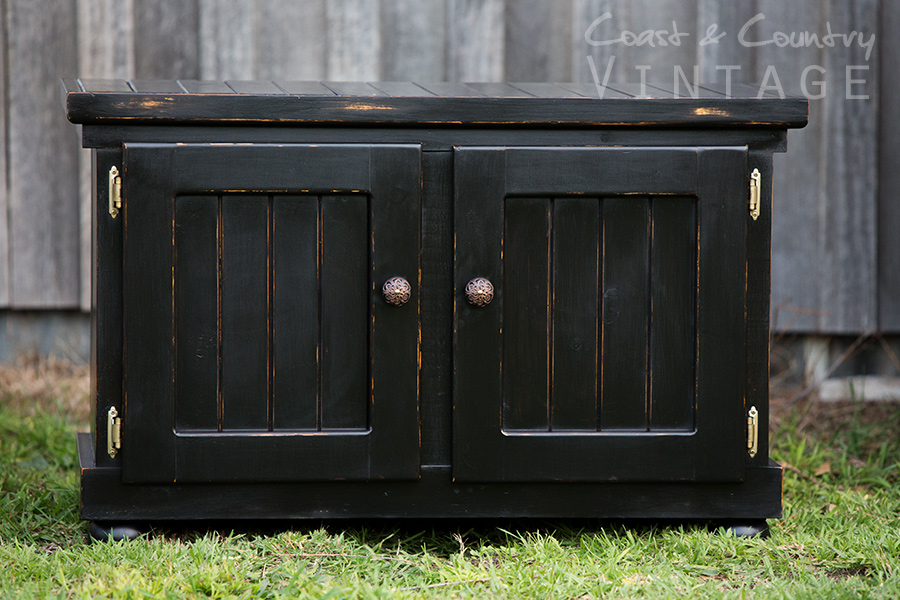 I finished the piece with Miss Mustard Seed's Hemp Oil which was ridiculously fast and easy! I painted on one coat( as easy as painting with water), waited 30 mins and wiped off the excess, then I did the same the next day. Too easy!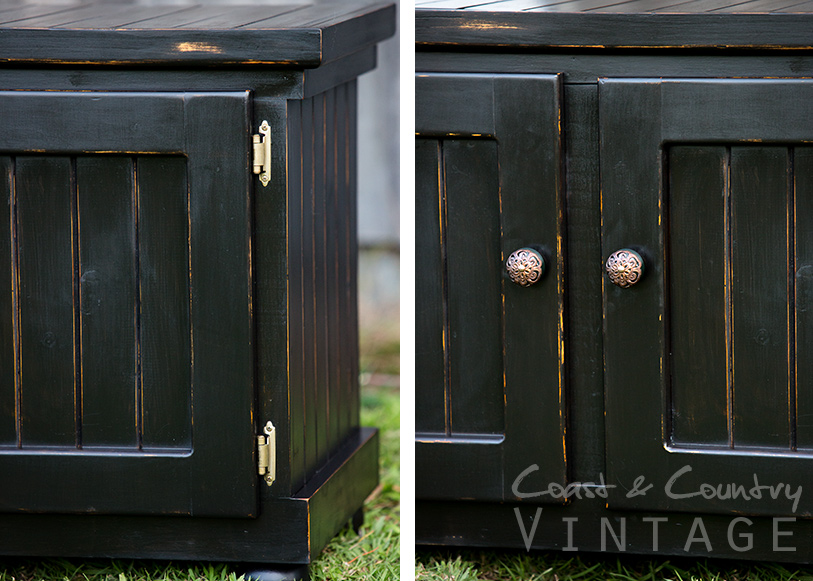 I replaced the standard pine wood knobs with some pretty ceramic ones from my store…..a huge improvement!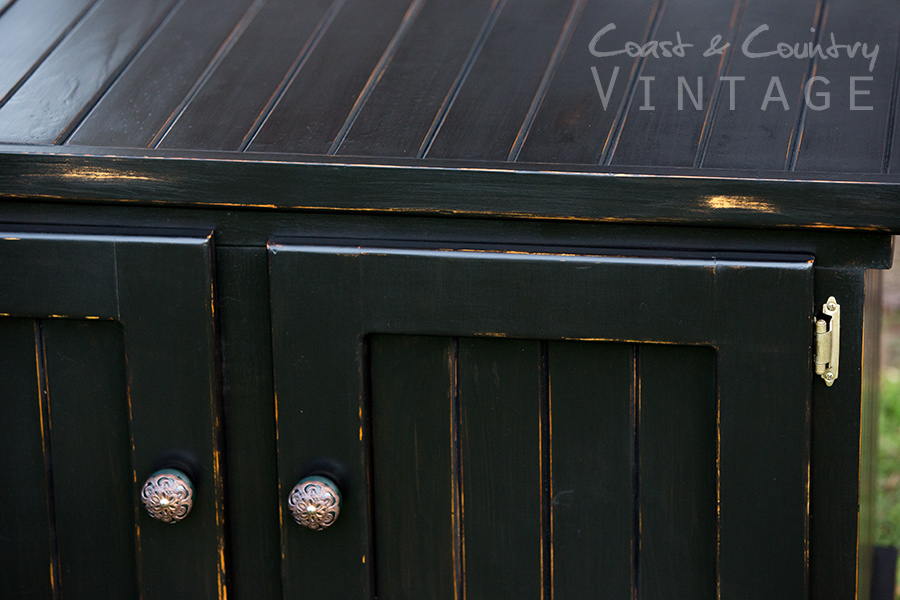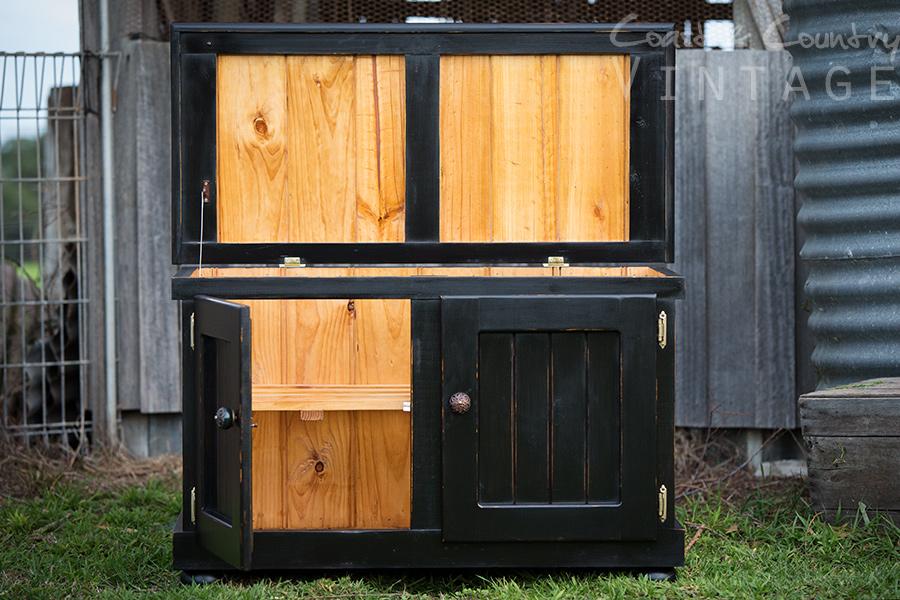 I also decided to add some bun feet to the box to keep it up off the ground and give it a bit more style!
I love my shoe box! And I love that my entry area is now neat and tidy instead of resembling an Op Shop corner!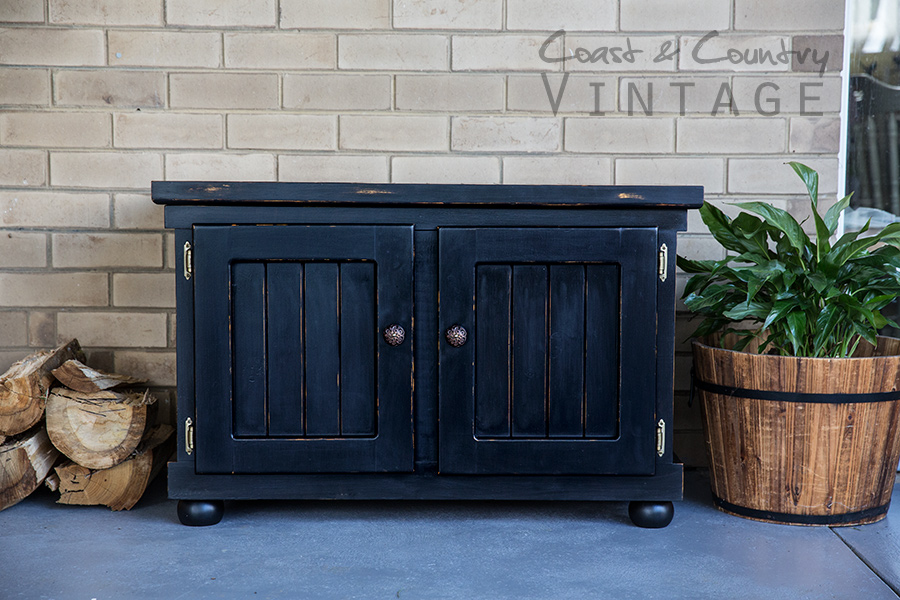 BEFORE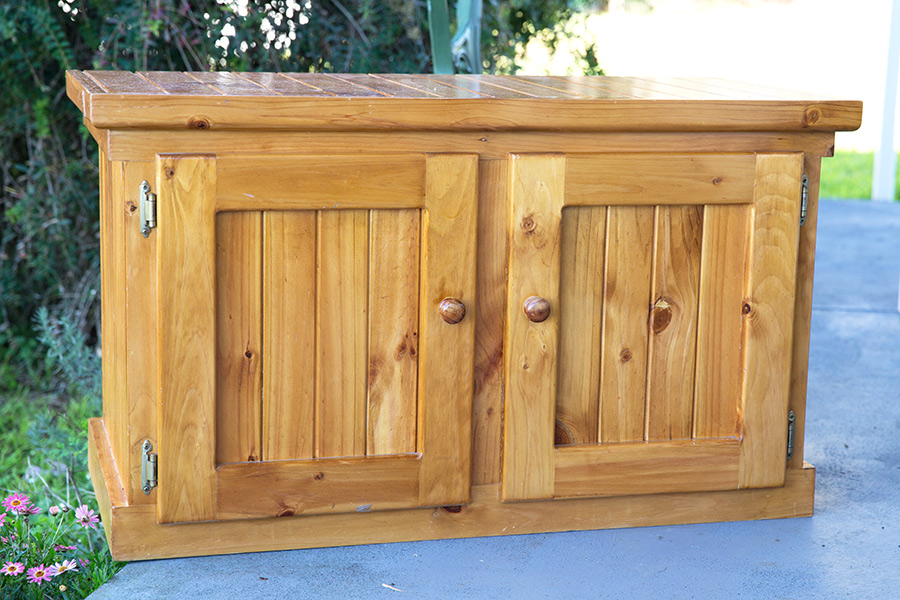 AFTER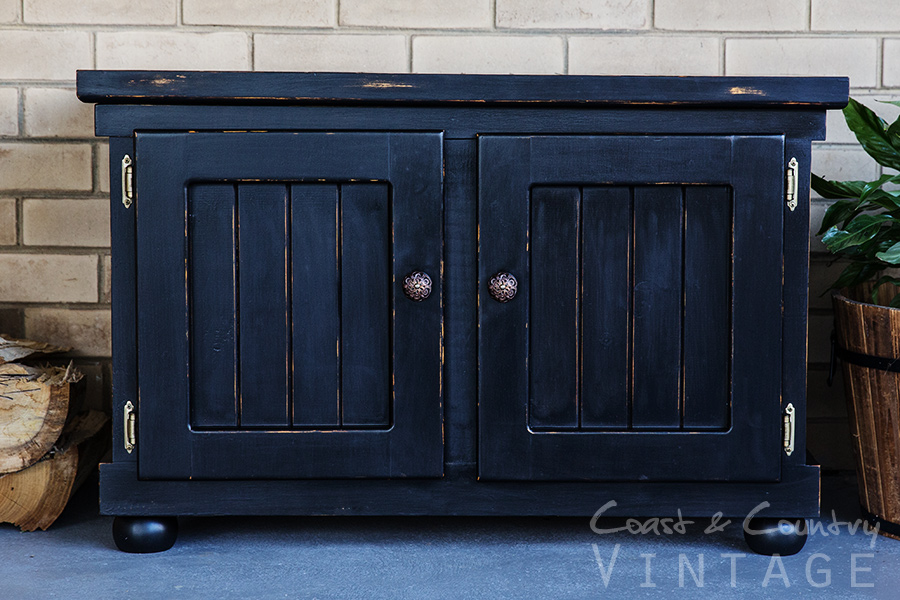 I hope I have inspired you to take a second look at some orange pine pieces and consider giving them a second chance!
Are you interested in learning more about Miss Mustard Seed's Milk Paint? I run monthly classes from Berwick in Melbourne's South Eastern Suburbs and later this year will be offering classes around the Huntingdale/Clayton area. Send me a message!